Year: 1925

Make: Packard
Model: 236 Runabout
Bought recently out of a Packard Museum where it was for 20 years.
Year: 1931

Make: Ford
Model: Model A Tudor
3rd owner, original except interior and top. 22,000 miles.
Year: 1948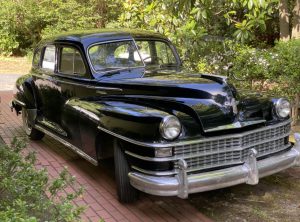 Make: Chrysler
Model: Windsor Highlander
All original, suicide doors, currently being sorted out
Year: 2004
Make: Porsche
Model: 911 Targa
Original Owner, 15,000 miles.
Year: 1968

Make: Honda Motorcycle
Model: CB 350